A few months back, in cooler spring weather, I spent a long weekend camping and fishing in the mountains near the Chattooga River, bordering SC and GA with a few friends. Upon arrival, we set up camp, looked over maps of prospective mountain streams, and talked by the campfire about the possible entry points to the river for our outing the next morning.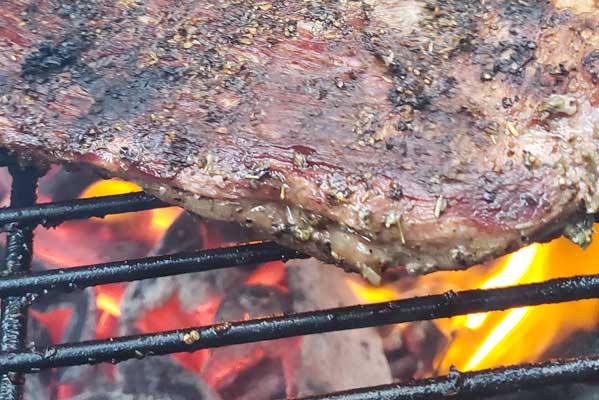 When cooked on high heat to medium-rare, flank steak can be a lean lower fat succulent dish with a smoky wood-fired taste but great care must be taken not to overcook.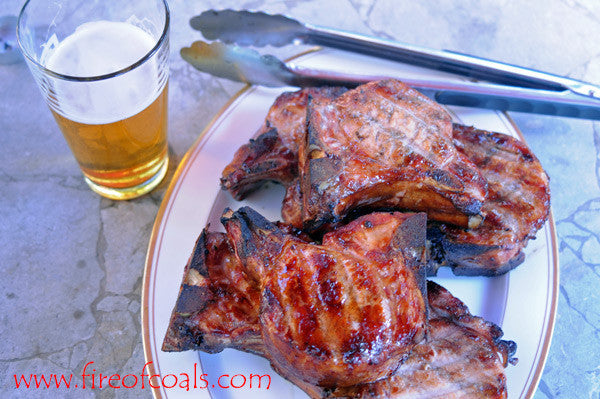 Last Saturday I enjoyed grilling for one of my favorite family gatherings, a birthday party, and grilled Moonshine Brine Pork Chops by request to go with cooked vegetables and salad prepared by my wife. Give Moonshine Brine Pork Chops a test drive and you will be in for a treat. The loin cuts are where we get pork chops from the pig and the filet mignon from beef. This cut from high on the back of the pig is also the source for the phrase "living a little higher on hog" in contrast to the cheaper cuts like Boston butt, picnic ham and bacon found a little lower on the animal.