Custom Home Pubs connects to help feed the hungry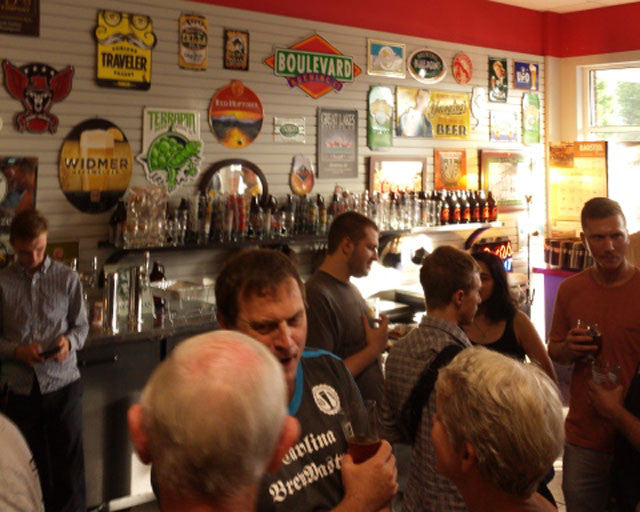 I hope you had a great July 4th weekend with family and friends in the spirit of Thomas Jefferson's words "Life, Liberty and the pursuit of Happiness." Our pursuit of happiness over the weekend was with a few of my wife's side of the family, her Dad Richard, our sister in-law Cheryl and nephew Logan. Before gathering with family for the weekend, Tammy and I kicked off the holiday with an outing to
Custom Home Pubs
(CHP), Thursday night, for a beer tasting with appetizers to benefit a local non-profit restaurant,
Kings Kitchen
. I thought the event was a very creative idea to connect CHP customers, mainly people that enjoy high quality modern and vintage keg gear and craft draft beer with a non-profit restaurant and bakery which has a strong reputation for creating jobs, training unemployed in the food industry and feeding men, women and children in shelters in the Charlotte area.
The selections of craft bear on tab was very diverse and included:
The seafood mini cakes and deviled eggs were the highlight of the pub finger food offerings while the "pulled BBQ", chopped almost to a spread, was not my cup of tea (note: however, I can be a bit of a BBQ snob). I could not tell by taste if the BBQ was chicken or pork without asking a server. However, the event was a great success sold out to standing room only.
Leave a comment
Comments will be approved before showing up.