Rubbing the pork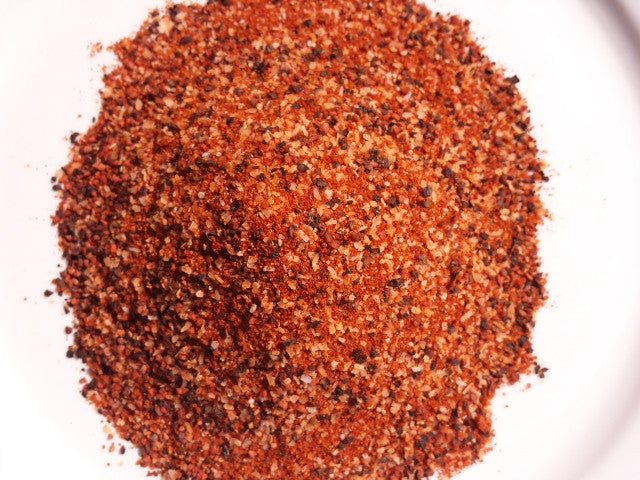 A long time friend living in Nashville  emailed me today and suggested I give people a little more, step by step, detail on just how I like to rub, smoke and sauce pork BBQ.  So, here we go!  I will go over my five to ten minute prep on the day before putting the meat on the actual smoker. Day 1 BBQ Prep 1. Simply tear open a five ounce, net weight, bag of Fire of Coals Pork Rub  and pour the contents in a large pan (or, about 1/3 of a pound bag). No measuring cups or spoons are needed.
  2. Use a spoon to crush any clumps (which may have been created by using all natural ingredients without a chemical non clumping agent). I am investigating natural non-clumping methods but currently I'm not using one. One example I recently read about was adding a few large dried beans to the bag reduce clumping.  
3. Next, simply flip the roast over a few times to coat with rub. I like to tilt the pan on one side to let the remaining seasoning fall to the bottom. Then, I use a spoon or my fingers to scoop up this seasoning and cover the remaining uncovered portions of the roast with it.
4. Lastly,  massage in the flavors of the seasoning blend by hand before covering the pan with foil and placing in the refrigerator.
Leave a comment
Comments will be approved before showing up.